Great For Gift Giving
Best Quality at the Best Prices
for each gift set
($25.00 Value)
CLICK ON the above Drop Down List to pick your Gift Set
Next, select the Quanity you want - then click 'Add To Basket'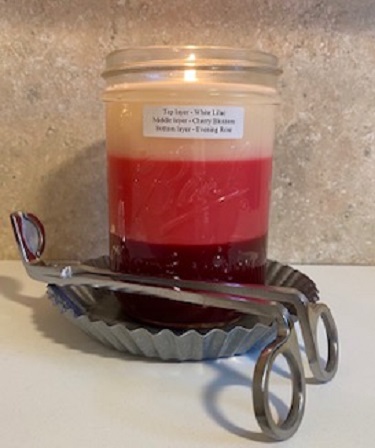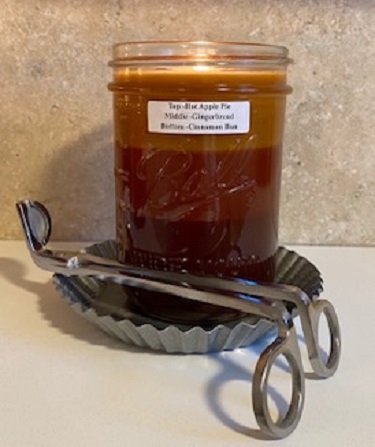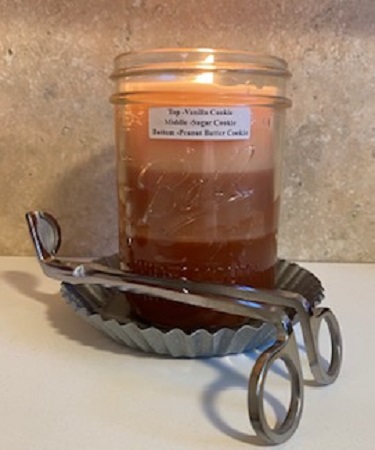 Available in 4 Different Tri-Scented 'Gift Set' Combinations
Flowers In A Jar - GIFT SET (Includes holder and trimmer)

(White Lilac - Cherry Blossom - Evening Rose)
Baker's Rack Jar - GIFT SET (Includes holder and trimmer)
(Hot Apple Pie - Gingerbread - Cinnamon Bun)
Ma's Cookie Jar - GIFT SET (Includes holder and trimmer)
(Vanilla Cookie - Sugar Cookie - Peanut Butter Cookie)
Christmas In A Jar - GIFT SET (Includes holder and trimmer)
(Candy Cane - Christmas Tree - Victorian Christmas)
Each gift set includes one 16oz Tri-Scented Jar Candle
along with a Metal Holder and a Stainless Steel Wick Trimmer.

These jar candles have 3 different scent layers in them.

Lead Free - Braided Cotton Wicks
Burn Time: 100 Hour Average (16oz Jar)
Dimensions: 5 inches x 3 1/4 inches
Jar Mouth Opening: (Outside - 3 1/4 inches) (Inside - 3 inches)

We use a special Soy Wax Blend and Nature's Finest Fragrances
in ALL our Candles.
"You Can't Buy A Better Scented Jar Candle"
(100% AMERICAN MADE)
You Are Buying Direct From The Maker
"NO MIDDLE MAN PRICES TO PAY"