To Place an Order ...
Simply enter the Quantity in the above Box .
Next ... CLICK ON the above " Add to Basket " Symbol to enter your Selection .

To View Your Selections ...
CLICK ON the words " Basket Contents " at the Top of this Page .
SALE PRICE - $8.99 Each

($15.99 Value)
(Approximately 8 inches in length)
Long Lasting Stainless Steel



A unique Wick Trimmer that catches the trimmings,
as the wicks are cut.
The Stainless Steel blade makes a precise cut every time.
You will LOVE how this trimmer is able to
reach down inside all your candle jars with no mess.

Candles burn longer and cleaner when the wicks are kept trimmed.
Add one to your order for yourself...
plus buy some as gifts.
Each Wick Trimmer comes in a White Gift Box.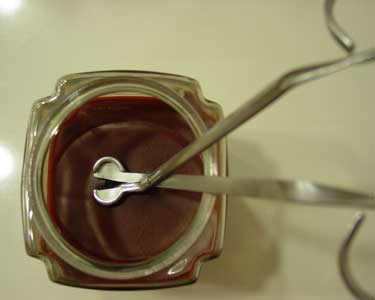 Triple Scented Candles by Country Heart Candles
SECURITY
You Have Guaranteed Protection On Our Website...
Order with Confidence, Our Website is Protected and Secure...
All Your Transactions with us are SAFE and PROTECTED .
We DO NOT Store any of Your Personal Information
on Our Website .
All Tranactions go Directly to Your Credit Card Co.
for their approval .
We Never See or have Possession of
Your Credit Card Number .
Your Security is GUARANTEED
by all Four Major Credit Card Institutions.
All Credit Card Purchases are backed up
by Mastercard, Visa, Discover and American Express
with their Online Safe Guards
that protect every transaction.