Turn Your Bowls Into 3 Wick Candles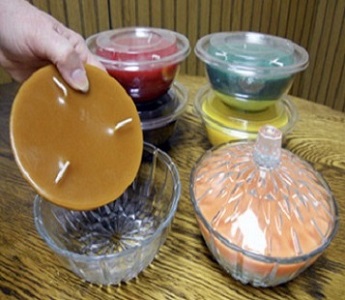 12 Oz Bowl Inserts
$6.99 Each
Available In 160 Scents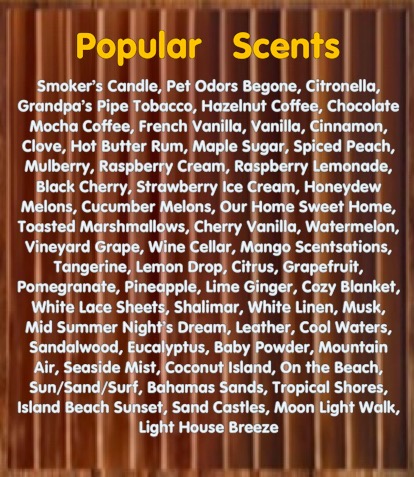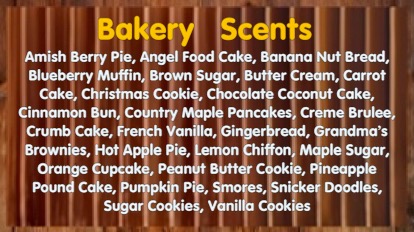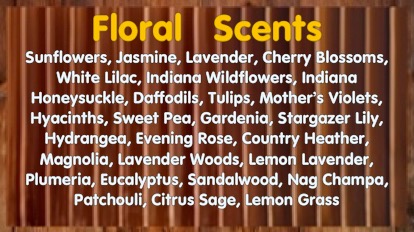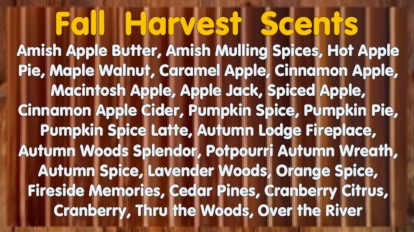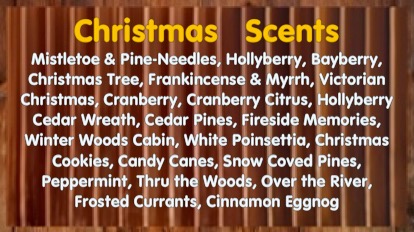 "No Minimums"
Order 1 or 2 candle refills
or
as many as you want.

ORDER PAGE
To Place an Order
Enter the Quantity and the Fragrance in the above Boxes
for the 3 Wick Candle Bowl Refill Inserts
Next
CLICK ON the above " Add to Basket " Symbol to enter each Selection

WHY KEEP SPENDING MONEY FOR A NEW GLASS CONTAINER
EVERY TIME YOU BUY A JAR CANDLE?

NO MORE CUPBOARDS FILLED WITH EMPTY CANDLE JARS.
Buy these (Votive Like) 3 wick candle inserts
to turn your favorite glass bowls into beautiful candle holders.
Just like a votive candle they melt as they burn and take the shape of your bowl.
They measure 4.9 inches in diameter
and are 2.5 inches deep having a bowl contour shape.
TRIPLE SCENTED with your favorite fragrances.
The Natural Soy Blend Candle by Country Heart Candles.



3 Wick Votives For Your Bowls
These soy candle inserts have a maximum fragrance oil content,
filling a room in minutes... not hours... with your favorite scents.
Add some to your order - You will love them.

Multi Wicks
No More Wasted Wax on the sides of your containers.
Customers are thrilled with our multi wick candle formula.


Our Soy Blend Candle Inserts burn evenly, just like a votive candle.





12oz Refill Inserts - $6.99 each ($10.99 Value)
Average Burn Time: Up to 45 hours each


Insert Candle Dimensions: 4.9 inches by 2.5 inches





These inserts need to be used in a safe cantainer,

they melt into a liquid pool just like a votive candle.


Triple Scented to the Max - NaturalSoyBlend Candles
One candle will fill a whole room with it's fragrance.

The "Forever Candle" saves money
instead of buying glass jars over and over again.

Great for all the people who are tired of collecting
all those burned out jars.





Please Click On the above "BASKET CONTENTS" Button to REVIEW YOUR SELECTIONS
and to MAKE CORRECTIONS TO YOUR ORDER ... if needed.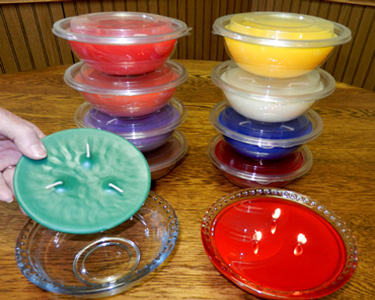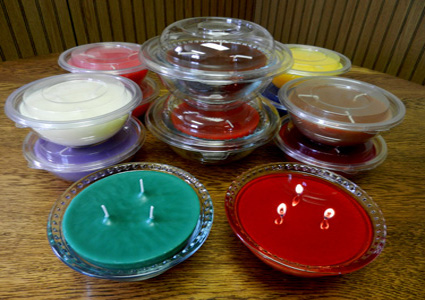 CUSTOMER REVIEW
"Wow...I'm impressed! - Hi, My name is Debbie Bxxxxxx
and I received my order of your Forever Candles and I am sooo impressed.
The candles look beautiful and smell better than any candle that I have ever bought, and I've bought a lot of candles.
You've got it all over Yankee Candles. Thanks again, Debbie Bxxxxxx"

CUSTOMER REVIEW
"Thank you, thank you, thank you for the wonderful candles.
I'd been looking for years for a good scented candle,
after the candle maker I used to buy from closed down.
A friend of mine told me about yours and I've placed two orders in two weeks.
I ordered the bowl votive inserts.
The most amazing thing is my husband loves your candles, too.
He's not one for candles or scents or any kind, so this is a big PLUS!!!
Rest assured I will tell everyone I know about these wonderful candles.
Thank you - Rosemary"

CUSTOMER REVIEW
"I just wanted you to know how very much I have enjoyed your wonderful candles.
They truly are highly fragrant and have lasted a long time,
even though I light at least two or three every night.
I'm looking forward to receiving my next order.
Congratulations on producing such a great product! - Marci Kxxxxx"




Flat Rate Shipping and Handling Rates for these Jar Candles
are lowered even more... when combined with other items.

All Military APO orders are shipped at the above rates.

Sorry - we do not ship to Alaska or Hawaii ...
also we do not ship to Canada or other foreign countries,
except for Military APO addresses.